Are you sick of paying excessive heating and cooling expenditures because your windows have cracks or chips? Have you been putting off window repairs because you believe they would be too costly? In the long run, window glass repair services can save you money.
In this blog post, we'll look at why investing in these services is cost-effective and suitable for your budget and home comfort.
If you've ever had a cracked or broken window, you know how expensive replacing the entire window can be. But what if there was a method to repair your window without replacing it entirely? Window glass repair services can help with this.
By fixing your windows rather than replacing them, window glass repair services might save you money in the long term. You will save money not just on purchasing the window but also on installation and energy bills.
Repairing your windows can also improve lifespan, allowing you to replace them less frequently. If you need to replace your windows, you can do so with recycled glass, which is better for the environment.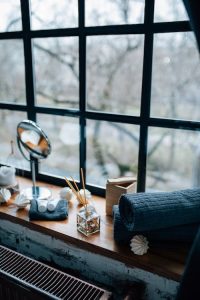 Benefits of Window Glass Repair Services
If you have a cracked or broken window, getting it fixed as soon as possible is essential. Not only can a broken window be a safety hazard, but it can also let in drafts and cause your energy bills to go up. Here are some of the benefits of using a window glass repair service:
Save money on energy bills: A broken window can let in drafts, which can lead to an increase in your energy bills. You can keep the drafts out by repairing your windows and saving money on your energy bills.
Prevent further damage: If a window is broken, there is a risk of further damage. For example, if the glass is not repaired properly, it could shatter and cause injuries. You can prevent further damage by using professional window glass repair services.
Maintain the value of your home: If you plan on selling your home, having well-maintained windows will help increase its value. In addition, potential buyers will be impressed by homes that have been well-cared for, which may lead to a higher sale price.
Improve the appearance of your home: Having clean and clear windows can make a big difference to the overall appearance of your home. It will look more inviting and welcoming.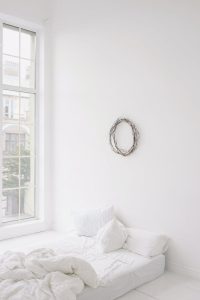 Cost Savings of Window Glass Repair Services
Most homeowners don't think about their window glass until too late. Then, when they notice a crack or chip, the damage has already been done. And, if left unrepaired, that damage will only worsen – leading to an even higher repair bill.
That's why taking care of your window glass as soon as you notice any damage is essential. The sooner you repair the issue, the more money you'll save in the long run.
Here are just a few of the many ways that window glass repair services can save you money:
Avoid Costly Replacements: Once your window glass is damaged, it worsens over time. If you wait too long to repair the issue, you may eventually have to replace the entire window – which can be very costly. By repairing the damage as soon as you notice, you can avoid this costly replacement and keep your windows in good condition for years.
Save on Energy Bills: Damaged windows can lead to higher energy bills. In addition, cracks and chips in your window glass can let in cold air during winter and hot air during summer, making your HVAC system work overtime to maintain a comfortable temperature inside your home. This not only wastes energy but also drives up your utility bills. By repairing your windows, you can help seal in the temperature and save money on your energy.
How to Choose the Right Window Glass Repair Service
Finding the right repair service can be a pain when your window glass breaks. You want to find a service that will do a good job and not cost you an arm and a leg. Here are a few tips on how to choose the right window glass repair service:
Get multiple quotes. Don't just go with the first company you find. Get multiple quotes from different companies so you can compare prices.
Read online reviews. See what other people have said about the repair services you're considering. Make sure they have a good reputation.
3. Ask for recommendations. Talk to your friends, family, and neighbors to see if they know of any good repair services in the area.
Check qualifications. Ensure the company you're considering is qualified to do the necessary repairs. Ask them about their experience and training.
Compare warranty policies. Some companies offer better warranties than others. Compare the policies of different companies before making your decision.
Different Types of Window Glass Services
Different types of window glass repairs can save you money in the long run. Many different types of window glass repair services are available, each with benefits. Here is a look at some of the most popular types of window glass repair services:
Glass Replacement: This service is ideal for cracked or chipped windows. A professional will replace the damaged glass with new glass, ensuring that your window looks as good as new.
Glass Repair: This service is perfect for windows with minor damage, such as scratches or small cracks. A professional can buff out the damage and make your window look new again.
Window Tinting: This type of service is perfect for faded or sun-damaged windows. A professional will apply a tint to your window, restoring its original color and protecting it from future damage.
Window Cleaning: This type of service is perfect for windows that are dirty or have build-up on them. A professional will clean your window, removing all dirt, dust, and grime. Your window will look like new again after this service is performed.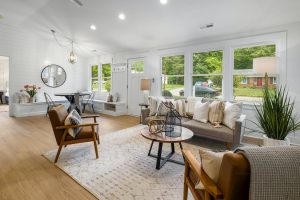 Tips for Maintaining Windows and Preventing Damage
Inspect your windows regularly for any cracks or damage. Don't hesitate to call a professional for window glass repair services if you see any.
Keep your windows clean both inside and out. This will help them last longer and prevent damage.
Be careful when opening and closing your windows. Don't force them open or shut, as this can cause damage.
If you live in an area with severe weather conditions, take extra care of your windows. Storm proofing them can help prevent severe damage.
Conclusion
Window glass repair can be a wise investment in the long run, as it saves you money on energy costs while also helping protect your home from further damage. Therefore, it is essential to find reliable window glass repair services that will provide quality materials and expert service at an affordable price. With the right company and a little research, you can easily save money by investing in professional window glass repair services.