If your windows have been around for quite a while and you have not taken the necessary steps to maintain them over time. When it comes to broken window glass, the natural reaction is to replace it totally. However, many experts believe in providing you with an option that not only spares you both money and time but also ensures that your windows restore their former splendor. Repairing rather than replacing window glass has numerous benefits that are worth exploring.
Window glass repair is a low-cost option. Replacing a full window may be a costly project, particularly when you have several windows that require repair. Professional glass repair allows you to address particular damage at a fraction of the cost, resulting in a cost-effective option without sacrificing quality. Repairing window glass is also a more ecologically responsible alternative. Choosing to repair rather than replace decreases waste and has a lower overall environmental effect. By maintaining and repairing your current windows, you help to encourage sustainability and a greener future.
Window glass repair can often be a faster process than a full replacement. Typically, replacing windows entails calculating, purchasing, and waiting for new windows to be built and fitted. Repair companies have skilled specialists who can repair your window glass on-site, conserving your time as well as allowing you to enjoy the advantages of repaired windows sooner.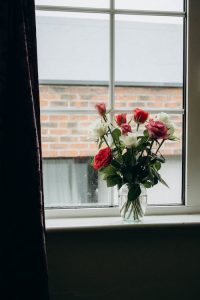 Why Should You Choose Window Medics for Your Windows Glass Repair Needs?
When it comes to choosing a window repair company, you cannot go wrong with Window Medics. With more than 10 years of experience in the industry, here is what Window Medics does better than other companies:
Extensive Industry Knowledge and Expertise
Window Medics is proud of its broad industry knowledge and skill in window repair. More than a decade of expertise has given the organization an in-depth understanding of the complications associated with the restoration and repair of various types of windows. Their highly skilled specialists are meticulously trained in cutting-edge procedures and are supplied with all the tools needed to treat a wide variety of window difficulties. Window Medics has the experience to precisely assess and repair any problem, whether it's fractured glass or foggy windows. Customers can put their faith in leaving their windows to skilled specialists who consistently offer great outcomes when they choose Window Medics.
Years of Professional Experience
Window Medics is a trusted industry leader with a lot of professional expertise in the discipline of glass repair. They have honed their skills and acquired expertise in solving a broad spectrum of glass repair challenges throughout the years. Window Medics has gained significant insights and experience via their substantial engagement in several projects, allowing them to produce remarkable solutions. Their team of seasoned specialists uses their collective knowledge to accurately identify problems, provide specific solutions, and restore windows to their original state. Customers can be certain that Window Medics brings years of proven skill to every glass repair project they take on.
Specialized in a Wide Range of Windows Glass Repair Services
The Window Medic's competence expanded across multiple sectors, as it specializes in a wide variety of glass repair services. They excelled in restoring windows, doors, and glass fixtures for residential, commercial, and industrial clients equally, owing to their rigorous attention to specifics and trained professional staff. They tackled each project professionally and accurately, whether it was a shattered shop window or something wrong with your home's window glass. Their specialist skills ensured flawless repairs, restoring clarity and usefulness to any glass surface. They were equipped with cutting-edge gear and a thorough grasp of various glass varieties.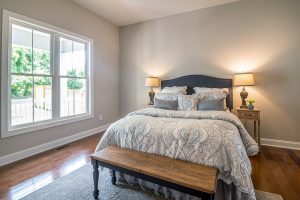 Cutting-Edge Techniques and State-of-the-Art Equipment
Window Medics provides superior window repair services by utilizing cutting-edge procedures and cutting-edge equipment. Their certified technicians use modern technologies to repair windows to their most effective condition, with an emphasis on innovation. Window Medics provides reliable and successful solutions for crack repair, leak repair, and foggy glass. Clients take advantage of their experience because they combine technical skills with cutting-edge equipment to provide long-term outcomes and enhanced energy efficiency. Window Medics is the go-to company for expert window repairs that use cutting-edge industry procedures.
Extensive Portfolio of Successful Glass Repair Projects
Window Medics has a long history of successful glass repair jobs. Their track record demonstrates their ability to handle a variety of glass repair and restoration tasks, including residential, commercial, and industrial applications. Window Medics has consistently achieved remarkable outcomes via rigorous attention to detail and a dedication to quality. Their professional specialists have efficiently restored clarity and usefulness to various glass installations, from broken windows to scratched glass surfaces.
Dedicated to Customer Satisfaction and Service Excellence
Window Medics emphasizes its clients' requirements since they are committed to customer happiness and service quality. They go above and beyond to guarantee that every customer has a great experience and receives excellent service. Their skilled staff is dedicated to providing customized solutions, meeting unique needs, and exceeding expectations.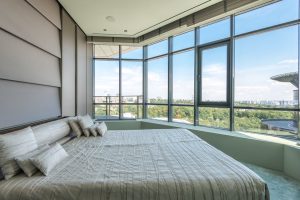 Avoid trying to repair your window glass yourself.
Hiring a professional window repair company rather than implementing a do-it-yourself (DIY) technique has numerous benefits and improves the chance of effective and long-term outcomes. Professional window repair services, first and foremost, bring skill and experience to the table. They have a solid understanding of all the different window types, their construction, and the usual complications that emerge. This understanding equips them to identify issues accurately and provide effective remedies. DIY attempts, on the other hand, might not have the required grasp of the complexities involved, resulting in inaccurate evaluations and significant harm.
Professional services also save time and are more convenient. Window repair may be a time-consuming process, especially for someone with no prior knowledge. Hiring professionals allows customers to save substantial amounts of time that may be better spent elsewhere. Professional window repair services prioritize safety before anything else. Working at heights or with delicate glass is common in window repairs. Professionals are trained to manage such circumstances in a safe manner, reducing the possibility of accidents or injury.
Reach out to Window Medics for window glass repair services in Ottawa. Contact the experts at 613-519-1317 or write an email to ottawa@windowmedics.com.