If you're looking for window glass replacement services, you'll want to know which company can provide top-notch quality and exceptional service. Look no further than Window Medics! With a reputation for excellence, this Ottawa-based company has consistently been voted the best window glass replacement provider. In this blog post, we'll explore why Window Medics is the go-to choice for homeowners and businesses. Discover what sets them apart from their innovative restoration techniques to unparalleled customer satisfaction.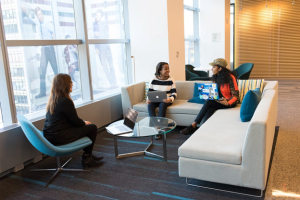 Window Medics is a local, family-owned business servicing the Ottawa area for over 25 years. Experts in window glass replacement Window Medics have a proven track record of providing high-quality products and services to our customers.
Window Medics provides customers with a variety of solutions for replacing window glass. We provide windows that are both standard and custom-made, in addition to a variety of energy-efficient solutions. In addition, we provide a selection of finishes, some of which include wood, aluminum, vinyl, and fiberglass. Therefore, we offer a solution that can cater to your requirements.
We are proud of the quality of our work and stand firmly behind our products, which come with a satisfaction guarantee of one hundred percent. Furthermore, our knowledgeable specialists will collaborate with you to choose the optimal course of action for your household or commercial property.
The Knowledge and Experience of the Window Medics team
Window Medics' expert is dedicated to delivering an exceptional experience to each of the company's clients. They put in the effort to learn about the requirements of each customer and then offer a bespoke service to address those requirements. Because they guarantee your complete happiness with all their services, you can feel confident that you are picking the most appropriate choice for your home or your place of business.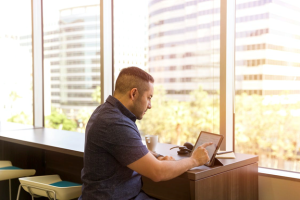 Dedication to Quality Service
At Window Medics, we are dedicated to providing the highest quality service to our customers. We have been voted the best window glass replacement company in Ottawa for our commitment to customer satisfaction. We offer various window glass replacement services, including energy-efficient, storm, and security windows. We also offer home improvement services like siding installation and roofing repair. No matter your needs, we provide you with the best possible service.
Benefits of Using Window Medics
There are many benefits to using Window Medics for your window glass replacement needs in Ottawa. We are consistently voted the best window glass replacement company in Ottawa because of our commitment to customer satisfaction and quality products and services.
Our experienced and certified technicians will ensure that your windows are installed correctly and that the job is done right the first time. We also offer a wide range of window styles and brands so that you can find the perfect look for your home.
In addition, we offer a lifetime warranty on all of our products and services, so you can be confident that your investment is protected. We also offer competitive pricing, so you can be sure you are getting the best value for your money.
Window Medics has been in the window glass replacement business for years. They have earned much experience and skill in their profession over this time. Their highly trained and knowledgeable staff allows them to perform any window replacement project with expertise and precision.
Window Medics exclusively employs materials of the greatest quality for their replacement windows. They purchase their glass from leading manufacturers to ensure their customers receive the best product. In addition, their windows are energy-efficient and available in various styles to complement any home.
Window Medics is committed to providing outstanding customer service. They recognize that replacing windows can be a challenging experience for homeowners. Therefore, they go above and beyond to make the process as easy and stress-free as possible. Its workforce is polite, communicative, and attentive to the demands of its consumers.
Window Medics maintains affordable pricing yet provides high-quality products and excellent customer service. They think that everyone should have access to high-quality window replacement services. Thus, they strive hard to keep their pricing low.
Window Medics provides a lifetime window warranty, giving customers peace of mind that their investment is secure.
Reasons Why Window Medics is Consistently Voted the Best in Ottawa
1. We offer a 100% satisfaction guarantee on all our window glass replacement services.
2. We have a team of highly skilled and experienced technicians who provide the best possible service for our customers.
3. Our window glass replacement services only use high-quality products and materials.
4. We offer competitive pricing on all our window glass replacement services.
5. We provide a free consultation for all potential customers so that they can learn more about our services and how we can best meet their needs.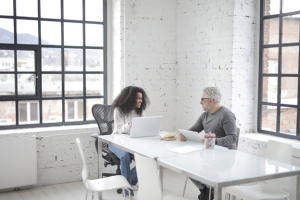 Conclusion
Window Medics has consistently been voted the best window glass replacement company in Ottawa, and it's easy to see why. Their unbeatable customer service, competitive prices, and high-quality glass replacements will surely leave you feeling satisfied with your purchase. In addition, they offer a unique combination of quality workmanship and affordability that is unmatched by any other companies in the area. So, if you're looking for a reliable window glass replacement company in Ottawa that will do the job right each time, look no further than Window Medics.
Reach out to Window Medics for window glass replacement services in Ottawa. Contact the experts at 613-519-1317 or write an email to ottawa@windowmedics.com.