Are you fed up with damaged or foggy windows and doors glass? Window Medics is an expert glass repair service that may save you time and money. Choosing a competent company like Window Medics ensures exceptional workmanship and several benefits for your house or business.
In this blog post, we will discuss why hiring a skilled doors and windows glass repair service is critical to preserving the value of your property.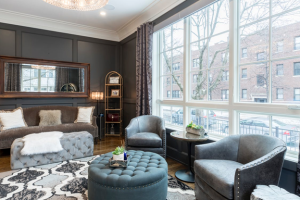 Tips for Finding the Best Quality Glass Repair Services
If your home has windows or doors needing glass repair, finding a reputable and qualified glass repair service is essential. Unfortunately, while many companies offer glass repair services, not everyone is equal. Here are a few tips to help you find the best quality glass repair services:
Look for a company with experience. When it comes to glass repair, you want to choose a company with plenty of experience. This will ensure they have the proper knowledge and skills to fix your windows or doors.
Ask for recommendations. If you know anyone who has recently had their windows or doors repaired, ask them for recommendations. This can help you narrow down your options and find a company that does good work.
Read online reviews. Another great way to learn about glass repair companies is to read online reviews. This will give you an idea of what others think about the quality of their work and customer service levels.
Get multiple estimates. Once you've narrowed your options, get multiple estimates from different companies before making your final decision. This will help you compare prices and ensure you get the best deal possible on your glass repair services.
If you have broken window or door glass, the first step is to call a professional glass repair service. Window Medics specializes in glass and door repair and replacement and offers a wide range of services to meet your needs.
We know how stressful it can be to deal with broken window glass, so we work quickly and well to get the job done right. We also promise that you'll be happy with the work we do, so you can be sure you're making the best choice for your home or business.
When you choose Window Medics, you choose a company that cares about its customers and their satisfaction. We'll work with you to find the best solution for your problem and ensure you're happy with the results.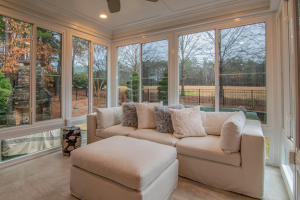 The Benefits of Choosing a Specialized Windows and Doors Glass Repair Service
When your windows or doors' glass gets cracks or chips, it can be hard to know where to go to get them fixed. You might want to try to fix the problem yourself or take a chance on a general help service. But there are many good reasons to choose a professional service to fix your windows and doors' glass instead:
Window Medics have the experience and expertise to complete the job. We have over 25 years of experience repairing all windows and doors. We know how to properly assess the damage and recommend the best course of action for repairs.
We use high-quality materials for all our repairs. For example, we only use the best glass for our repairs, so you can rest assured that your repaired window or door will look as good as new.
We offer a warranty on all our workmanship. If you are unsatisfied with our repairs, we will make it right – guaranteed!
We are easy to work with. We offer mobile repair services, so we can visit you wherever you are in the Greater Toronto Area. We also offer flexible scheduling options to ensure your repair is done at a convenient time.
We are inexpensive! We are aware that replacing windows that are broken or damaged can be expensive. That's why we provide affordable prices for all of our services.
We offer various services to help you with your door and window glass repair needs. For example, we can replace broken or cracked glass, repair damaged frames, and install new windows and doors. We also offer a wide range of products to help you keep your windows and doors looking their best.
If you are not sure what type of repairs you need, we can help you assess the damage and recommend the best course of action. We understand that knowing what to do when your windows or doors are damaged can be challenging, but we can help make the process easier for you.
Different Types of Glass Repairs are Offered by Window Medics
Window Medics offers various glass repair services to meet the needs of our customers. We specialize in window and door glass repair, and our experienced technicians are qualified to handle various repairs. We offer several different services for window and door glass repair, including:
Repairing cracked or broken glass
Replacing shattered or broken glass
Installing a new window or door glass
Resealing leaks around windows and doors
Replacing fogged or damaged window panes
Repairing stained or leaded glass
Conclusion
Window Medics is the perfect choice for anyone looking to get specialized windows and doors glass repair services. We provide quality repairs, fast turnaround times, competitive pricing and knowledgeable customer service staff available 24/7 to take care of any issues you may have. Whether you need a single window or door repaired or a household's worth of custom glass work, Window Medics can help make the process easy and stress-free while providing top-notch results.
Reach out to Window Medics for window glass repair services in Ottawa! Contact the experts at 613-519-1317 or write an email to ottawa@windowmedics.com.