Windows play a key part in our residences, functioning as a necessary component. Hence, when you begin to notice signs such as cracked glass, fractures, eroding paint, or rotting wood on your home's windows, these telltale signs should be taken seriously as they highlight that they are due for maintenance and repair. Taking immediate action to solve these issues not only prolongs the life of your windows but also promotes their efficiency in general.
By rectifying these issues as soon as possible, you guarantee that your windows carry on to perform their purpose while retaining the comfort and visual appeal of your house. Neglecting these warning signals might bring more harm and larger expenses in the future. If you are seeing problems with your windows, you can seek a window glass repair service provider in your city.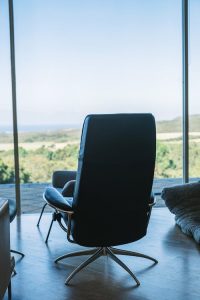 Common window problems that you might experience
Here are some of the common window problems that you can solve just by repairing instead of replacing them entirely:
Window Won't Open: One of the most common problems with windows is their inability to open. This can be triggered by an assortment of things, including dirt and dust collection, which causes additional friction while trying to unlock the window. Furthermore, the window may have been painted while it was shut, rendering movement difficult. In more extreme cases, the hinges inside the window jambs may be broken, or the window sash itself may be bent. These underlying issues can restrict the window's functionality, prompting necessary repairs or maintenance to restore proper operation.
Window Won't Stay Up: When you need a breath of fresh air, it might be upsetting to find your window repeatedly closing. In such circumstances, erroneous balances are most likely to blame. The mechanisms in question may be faulty, limiting the window from remaining open, or they may be functional but not properly attached to the sash, leading to unintentional closing.
Drafts: Drafty windows cause severe issues in both the winter and summer seasons. These drafts not only increase your utility bills but also cause discomfort in your house. Improper window installation, the possibility of fractures, old windows, or windows that lack energy efficiency are the primary drivers of drafts. Resolving these issues is critical for improving energy efficiency, lowering utility bills, and creating a more pleasant living space.
Leaking: Leakage is a big concern with windows, which could contribute to water ingress and eventual mold development. Mold has a tendency to spread into various places, including flooring and throughout the home. In addition, excessive moisture might lead to rotting. It is critical that you deal with these issues as soon as possible since the price of fixing them might be high the more you wait.
Fog: The development of foggy windows is another sign of a faulty window. Fog is typically caused by defective window seals. Extreme rainstorms, extreme temperatures, and natural wear and tear can all contribute to the breakdown of these seals. When the seals fail, moisture penetrates, causing fog to build on the glass.
How can a repair service help you with your common window glass problem?
When it comes to repairing your window glass, it is always a good idea to look for window glass repair service providers. Service providers with years of experience will help them with various approaches required to remedy the issue of a difficult-to-open window. To begin, the experts will properly clean the windows and use a lubricant spray since this may cure the problem. Next, if the sash is being held back by paint in the gaps, it will be required to break the seal with a putty knife. If the window still refuses to glide, it is best to seek expert help because there might be underlying issues with the springs or sash.
If your window glass is getting drafty, then it will require caulking, and you cannot do it yourself. The experienced professionals will have the tool and materials to perfectly re-caulk your window glass. While superficial solutions like defogging sprays or shaving cream might provide temporary comfort, they do not address the underlying issues entirely.
Moreover, regular window inspections, appropriate house ventilation, and the use of a dehumidifier to reduce excess moisture are all necessary to avoid repeat fogging. Hiring a window repair specialist provides precise diagnostics, proper repairs, and long-lasting solutions, ultimately protecting the functioning and integrity of your windows.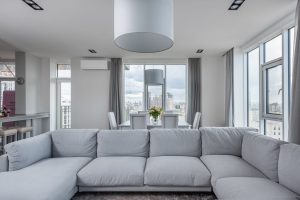 How to find an ideal window glass repair service company for your requirements?
Several vital aspects need to be considered whilst searching for a trustworthy window glass repair service provider that meets your particular demands. Several vital aspects need to be considered whilst searching for a trustworthy window glass repair service provider that meets your particular demands. Start with assessing this business's reputation and industry experience.
You can do that by reading internet reviews, testimonials, and ratings to determine their reliability, ethics, and degree of client satisfaction. Also, be assured that the company is skilled in window glass repairs and replacements since this information indicates their ability to handle a broad spectrum of window glass difficulties properly. Inquire about any warranties given on repairs or replacements. To provide client pleasure and peace of mind, a credible company must stand behind their work and give an appropriate warranty duration.
Verify to see if the company in question is legally licensed and insured, as a legitimate license indicates that it complies with industry norms and laws. Insurance coverage protects you from any liabilities. Assess the company's range of services and see how well they meet your specific demands. A professional service provider should give complete solutions for a variety of window glass issues, such as glass replacement, seal repairs, frame repairs, and foggy window repairs.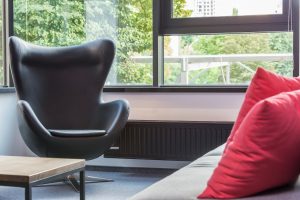 Conclusion
Depending on where you live, you will be able to find several companies that provide window repair services. Once you shortlist the companies depending on your requirement, finding the company that meets your exact needs will become easier, and you will be able to ask around for their price quotations.