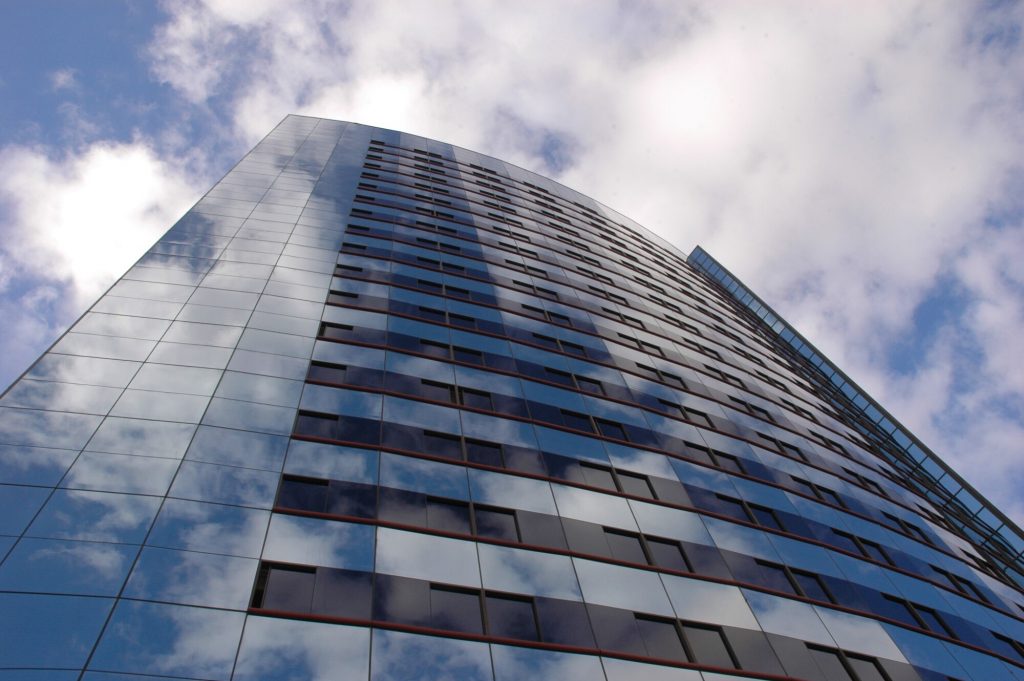 Are you looking to install doors and windows in your home or office? If you're building a new home or office, you'll want to be sure your windows and doors get installed the right way.
To install window and door glass, you'll need to find a great commercial glass company in Ottawa. So many companies do this kind of work, so how do you find the right one?
To find the best company, you'll need to ask a few questions. Here's an introduction to the factors you should consider when choosing a commercial glass company.
1. Can I Get a Cost Estimate in Writing?
One of the most important questions you can ask a commercial glass company is how much they will charge. To get a cost estimate, a technician will come out and inspect your project area. They will figure out how much they expect in labor and materials and put them into a project quote.
Be sure to get your cost quote in writing. This is a common-sense best practice that you should follow whether you're hiring someone or doing the work.
2. How Long Have You Been Doing This Kind of Work?
Another important question is about the experience. It's good to know how many projects a commercial glass company in Ottawa worked on until now.
You should also ask about their years in business and whether they've done the exact type of work your project requires. For example, maybe you're looking for a company to help you clear up foggy windows. So make sure you hire a specialist that has a good track record of clearing up foggy windows for customers.
3. Do You Do All the Work, or Hire Subcontractors?
Some commercial glass installers outsource part of their work. For example, they may do the installation but have another contractor work on the clean-up afterward.
You should find out if the company you're thinking of hiring does this and what it might mean for your total bill. Will the two companies combine the costs into a single bill? Will you pay them separately? In either case, will you pay a fee for having a subcontractor do some of the work?
Seemingly unimportant factors can all add up to cost you more. So be sure to ask about them in advance.
4. Are You Licensed and Insured?
It's important to hire licensed and insured companies to do your residential glass replacement in Ottawa. Companies that don't bother with getting a license are more likely to be shady and incompetent.
Insurance is also important. You don't want to work with any company that can't pay if they damage something in your home. And you want to be sure anyone you hire to work for you can take care of their employees if they're injured on the job.
5. Do You Have A Favorite Supplier, and Why?
When you're planning to install commercial glass in Ottawa, find out if the contractor has a favorite supplier. Make sure they work with the best products and that any discounts get passed on to you.
You can do your own research on this by looking up the suppliers online. Checking their prices will give you an idea of whether the installer is being fair or not.
6. Do You Have References?
When you're ready for window glass repair in Ottawa, check that the contractor you're thinking of hiring has great references. It's okay to ask for individual project references or look at independent reports on social media.
While it's fine to read through reviews featured on company websites, don't rely on them alone. You can also look up a company's status with the Better Business Bureau and do a background check by their business name.
7. Can You Take Care of All the Legal Requirements?
Commercial glass replacement in Ottawa means investing money and time. It's important to work with a company that knows how to get any required permits in your location. If you skip this step, you could be stuck paying fines for unpermitted work.
Most reputable contractors are familiar with how to get permits for their work. So you can rely on them to take care of the process. The amount that's paid, if anything, might get passed on to you, so get clarification on that before you sign on the dotted line.
8. How Do You Expect Me to Pay You?
Next, you'll want to find out how you'll pay for the work to get done. Will you need to put down a deposit? Can you pay in two or three parts?
When you're getting an installation of commercial glass in Ottawa, you may be able to make several payments. This will spread out the cost and make the work more affordable. If the contractor works with a financing company, understand what the total price will be after interest gets added.
9. Is Your Work Warrantied?
Having an installation of glass in Ottawa means you will spend a good chunk of change upgrading your home. To protect your investment, the work should get guaranteed with a warranty.
Most contractors offer some warranty or partner with a service warranty firm to ensure that your work gets protected.
10. When Will You Finish the Project?
Commercial glass repair in Ottawa may be time-consuming, but with a good time estimate, you'll know what to expect. By asking when you can expect the project to finish, you'll be able to plan around the work. In some cases, this could mean leaving for a vacation or staying with friends while the work gets completed.
A project deadline is also helpful for staying on track and knowing if things start to go over budget.
Hiring a Commercial Glass Company in Ottawa
When you're ready to hire a commercial glass company in Ottawa, use this guide to help you select the best. By asking the right questions, you'll be able to detect if you should trust them with your hard-earned money.
We've been in business for seventeen years, installing window and door glass for thousands of customers. Our goal is to provide you with the best service and enhance the beauty and value of your home.
Our specialty is glass windows, glass doors, as well as glass repair. If you have foggy glass that you'd like to replace with a clear view, give us a call. We've been providing glass repair in Ottawa for a long time, and our happy customers can vouch for our work.
To ask for a quote on your project, contact us today!